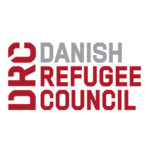 DRC
Overall purpose of the role:
As DRC IRAQ – OPERATOR HMA Your main role is to carry out any task giving to you by the Team Leader/Supervisor or detailed in DRC – HDP SOP's.
Responsibilities: (in bullet points)
Execution of BAC / EOD tasks assigned by your Team Leader.
Conduct EOD / BAC in accordance with the DRC Standard Operating Procedures. You are directly responsible for the safety of yourself and others in your working area.
Conform to IMAS.
Constantly gathering further information about your current site and other priority tasks within your area of operations and inform your Team Leader accordingly.
Ensure the security of all equipment assigned to you by your Team Leader.
Personally check the serviceability of the equipment assigned to you by your Team Leader.
Carry out inspections of all equipment at regular intervals (at least weekly).
Report any shortcomings or broken equipment to your Team Leader immediately for re-supply or investigation.
You have high standards of conduct whilst working for DDG.
Comply with DRC SOP's / IMAS whilst working for DRC – HDP.
Be respectful to your Team Leader / Site Supervisor and fellow Operators.
Report to your Team Leader for work assignments.
Report completion of work assignments to your Team Leader, personnel attendance, disciplinary issues, logistical issues and security information to your Team Leader.
Report any fault / failure of equipment to your Team Leader.
Report any loss of equipment to your team leader.
Experience and technical competencies:
team lead management.
good knowledge about the diversity & Gander.
good knowledge of risk management operations in the field of mine clearance.
Education: (include certificates, licenses etc.)
Good experience with disciplinary issues.
Good experience with writing reports monthly.
Languages: (indicate fluency level)
Arabic – Native
English – Basic
Key stakeholders: (internal and external)
Ops Team in the felid.
Basra PM.
Governmental Emergency Centers (Police, Ambulance

,

 firefighters, etc.
Note: Female candidates are highly encouraged to apply.DRC is an equal opportunity employer and aims to have staffing diversity in terms of age, gender, ethnicity, nationality, and physical ability.
Diversity & Inclusion: DRC Iraq is committed to promoting an inclusive work environment according to our Age, Gender, and Diversity approach (AGD). We aim to have a more diversified leadership structure creating opportunities for qualified women to take on managerial roles. We also continuously work to make our workplace more accessible for persons with specific needs. We offer benefits related to psychosocial support, health insurance, maternity and paternity leave, child sick leave, and lactation breaks. As part of our commitment to promote equity, diversity, and inclusion, we strongly encourage applications from female candidates, persons living with disabilities, as well as representatives of minorities.
DRC as an employer
By working in DRC, you will be joining a global workforce of around 8000 employees in 40 countries. We pride ourselves on our:
Professionalism, impact & expertise
Humanitarian approach & the work we do
Purpose, meaningfulness & own contribution
Culture, values & strong leadership
Fair compensation & continuous development
DRC's capacity to ensure the protection of and assistance to refugees, IDP's and other persons of concern depends on the ability of our staff to uphold and promote the highest standards of ethical and professional conduct in relation DRC's values and Code of Conduct, including safeguarding against sexual exploitation, abuse and harassment. DRC conducts thorough and comprehensive background checks as part of the recruitment process.
If you have questions or are facing problems with the online application process, please visit drc.ngo/about-us/job-and-career/support-for-job-seekers.
Danish Refugee Council is an equal opportunity employer. We are committed to creating an inclusive and positive work environment based on mutual respect for all employees. All applicants are considered for employment without attention to race, age, ability, ethnicity, nationality, religion, gender identity, sexual orientation, marital status, or any other factor. At DRC we celebrate diversity and appreciate our employees for the people they are and their unique skills, backgrounds, and perspectives. We encourage all interested candidates to apply!
Apply for this job
To help us track our recruitment effort, please indicate in your cover/motivation letter where (vacanciesiniraq.com) you saw this job posting.