Would you like to reach the most talented individuals in Iraq for FREE who are fluent at least in one foreign language? If yes, please send the information below to [email protected]
Logo of the company or organization (If you are posting for the first time).
General information about the company or organization (If you are posting for the first time).
Title of your job posting,
The content of your job posting (such as job description, general information about the company or organization, required skills, education, experience, location. application deadline etc.)
Information on how to apply (such as an email address or a link)
We are different from other job sites in Iraq as more than 90% of the job ads at our site are posted in the ENGLISH language.
Search, find and apply for the latest UN (United Nations) Jobs, NGO – NPO (Nonprofit) jobs, Embassy & Consulate jobs, academic (university) jobs, and positions, think tank job vacancies and other prestigious jobs at renowned Iraqi & international firms and organizations.
Employers are welcome to post jobs for FREE!
Overseas companies & organizations looking for native or non-native Arabic speakers are also welcomed to post their job announcements for FREE!
Jobs are posted in ANY language– mostly in the ENGLISH language.
You can also post your TENDER/PROCUREMENT (if you would like to get high-quality responses for your tender/procurement notices) notices, RESUMES, grants, services, conferences, seminars, workshops, scholarships and training announcements for FREE. 

OTHER SERVICES
We ALSO  provide full-cycle outsourced HR support and services, from recruitment, on-boarding, payroll, benefits, legislation and compliance, performance and talent management, policies, employment standards, leadership assessment and development and employee engagement.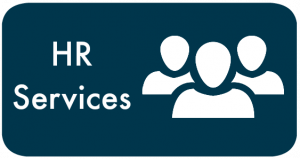 We specialise in supporting start-ups who wish to integrate the Iraqi market and ensure that all the right HR components are in place to be successful. We also help organisations to understand and comply with the legislation and employment laws in Iraq.
You are welcome to contact us at [email protected]