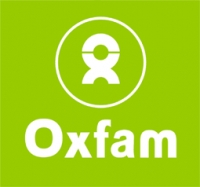 INVITATION TO TENDER
RFQ Reference: ITT-IQOSM-19-0008
RFQ Title: Cash for work materials (Urban inputs and materials)
Date: 3 December 2019
Dear Sirs,
Oxfam is a registered International Non-Governmental Organization. It is a member of Oxfam International, an international confederation of 17 organizations working together in 98 countries with partners and other allies around the world.
Oxfam focuses its activities on providing a comprehensive response to poverty, working cohesively in the four areas that constitute its identity: development cooperation, humanitarian action, faire trade, social mobilization, campaigns and education for global citizenship.
Oxfam are conducting a tender process within Iraq and invites your submission of a proposal to provide Oxfam, within their requirements, for:
Cash for work materials (Urban inputs and materials) as per the conditions detailed in the Tender Dossier.
Tender dossier can be obtained by interested parties from:
Mr:            Anmar Ahmed
Position:    Logistics Procurement Officer
Tel :          +964(0)7704102638
Email :       [email protected]
Between 8:30 am-4:00 pm (Mosul time) Sunday to Thursday. Through sending email to above email address
The deadline for the collection of the Tender Dossier is 10 December 2019 at 4:00 pm (Mosul time)
The deadline for submission of tenders is 12 December at 4:00 pm (Mosul time) upon conditions in the tender dossier.
To help us track our procurement effort, please indicate in your email where (vacanciesiniraq.com) you saw tender/procurement notice.
Oxfam does not bind itself to award the tender to the lowest offer and reserves the right to accept the whole or part of the tender.
We look forward to receiving a proposal from you and thank you for your interest in our account.
Yours sincerely,
Anmar Ahmed/Logistics Procurement Officer/Oxfam Procurement
Download attachments: