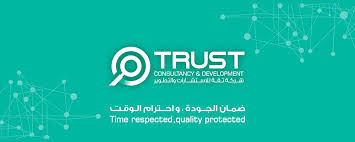 Registration deadline: 
01 Dec 2019
—
Training date: 
03 Dec 2019

 to 

05 Dec 2019
—
More Information
About the Course
Humanitarian interventions frequently promote dozens of health, nutrition, WASH, agronomic and other behaviours that are crucial for protecting and improving people's lives. Think of, for example, hand washing (prevents diarrhoea), exclusive breastfeeding (ensures good nutrition) or use of improved seed varieties (improves harvest and income). However, despite their best efforts, while such projects usually manage to increase people's awareness, their impact on changing people's behaviours is often below the desired level. The Behaviour Change in Humanitarian Action training was therefore designed to equip aid workers with the knowledge and skills required for improving the effectiveness of their behaviour change activities. It builds upon the key lessons from the behaviour change science while using practical experience, examples and tools from the humanitarian contexts.
This practically enriching and multidisciplinary workshop is conducted by a highly regarded humanitarian trainer and consultant who is an expert in this part of the field. The trainer, Petr Schmeid, have extensive and proven experience in conducting research and analysis within this field, including the authoring of leading and highly-rated resources such as the Behaviour Change Toolkit (among many others).
Training Outputs
By the end of the training, the participants should be able to:
Use the Designing for Behaviour Change framework
Understand the 12 factors that influence people's behaviours
Select the behaviours we should promote
Know how to identify why people (do not) practice the desired behaviours
Understand how our M&E systems can help us be more effective in changing people's behaviours
Be aware of the main mistakes made in designing behaviour change messages and materials
Be familiar with the most useful behaviour change guidance and tools
Training Objectives
The overall objectives of the training will enable its participants to:
Understand the key barriers and motivators to behaviour change
Effectively tackle the identified barriers and take advantage of existing motivators
Measure the changes in people's behaviours
Design more effective and competitive grant applications using proven behaviour change approaches
Intended Audience
For this training, participants are required to be able to communicate effectively in English and have experience in designing or implement humanitarian/recovery interventions. The intended audience for this training caters to programme staff responsible for designing and implementing humanitarian and recovery interventions (especially in the health, nutrition, food security, and WASH sectors).
Course Format
Face-to-face workshop with practical activities and handouts. The training will take a maximum advantage of adult education methods, including taking advantage of people's existing experience and ideas, stimulating discussions, letting people practice (individually or in groups) what they learnt, involving games, quizzes, etc. The examples used will be tailored (as much as possible) to the Middle-East context and to the work the training participants are doing in reality.
About the Trainer
Petr Schmied is a humanitarian and development practitioner with over 14 years of experience in M&E and behaviour change. He specializes in helping organizations understand and tackle the key barriers that prevent people from following behaviours that protect and improve their lives, such as handwashing, exclusive breastfeeding or using improved agricultural practices. Petr authored several highly rated resources, including the Behaviour Change Toolkit, Social and Behaviour Change Guide, www.behaviourchange.net and www.indikit.net. His trainings focus on issues and scenarios that aid workers deal with in their everyday work. They involve the use of many examples, useful tools, engaging discussions and practical exercises.
Fee information:
The fees for this course are $750 USD for international NGOs and $600 USD for local NGOs, including all materials and food during the workshop. This fee does not include accommodation, flight or transportation.
HOW TO REGISTER: