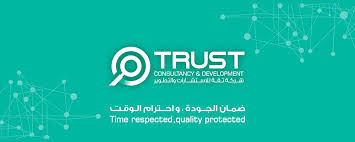 Registration deadline: 
04 Nov 2019
—
Training date: 
05 Nov 2019

 to 

09 Nov 2019
—
More Information
About the Course
Concept notes, proposals and reports are extremely important skills to have for organizations in every region and at every level. This training workshop focuses on going back to the basics of proposal and report writing, as well as following up with specific and detailed information about the topic as well. This way participants gain a well-rounded understanding of proposal and report writing – including different sections and components, how-to's, what to do and what to not do, etc. The workshop will emphasize real life examples and scenarios in order to equip participants with the tools to successfully write proposals and reports to meet the readers' needs.
Training Objective
The purpose of the training will be to specifically address the topic of proposal and report writing to assist participating NGO staff members and building their capacity in overall proposal and report writing, with the overall purposes of equipping participants with the:
The proper tools to effectively and successfully write concept notes, proposals and reports
Knowledge of the sections in proposals and reports, and what to include/how to write it
Training Outcomes
By the end of the training, participants should be able to:
List the components and logical flow of concept notes, proposals and reports
Be able to write an effective and convincing needs assessment, exit strategy, security plan and communications plan (sections that are commonly weak in NGO proposals)
Use tools, such as the logical framework, and theory of change to design proposals with clear logic
Produce effective donor reports that are designed to meet the readers' needs
Write reports using appropriate writing styles, formats, structures and graphics
Intended Audience
The intended audiences for this training workshop are NGOs in general, suitable for local, national and international organization staff members, as well as for members of INGOs who need guidance and more expertise on this topic.
Participants are required to have a good/strong knowledge of English for this workshop.
About the Trainer
Poppy Hardee
Poppy is a Humanitarian Capacity Building Manager and Trainer with Save the Children International, with specific experience in Program management (implementing through local partners) and Institutional Fundraising. She has an MA in International Conflict Analysis from the University of Kent, UK and has 8 years of fundraising and project management experience in humanitarian contexts including Palestine, Lebanon, Sierra Leone, Somalia and the Philippines. She has worked for CAFOD, ACTED, Terre des Hommes Italia, UNICEF and Save the Children. She has successfully won funding from ECHO, EU, DFID, USAID, UNICEF and UNHCR. She has further worked in national NGOs and research Institutes in Palestine and has always been committed to building local staff capacities in order to encourage home grown responses and locally owned projects.
Fee information:
The training fees are $1000 USD which includes all course material and snacks/lunch throughout the day, but excludes flights, accommodations and other travel expenses. Trust offers a discount to organizations with more than one participant attending and for staff from local NGOs, this can be arranged and negotiated with Trust upon inquiry/registration.
HOW TO REGISTER: