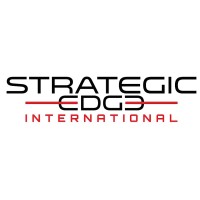 Registration deadline: 
29 Jan 2020
—
Training date: 
01 Feb 2020

 to 

02 Feb 2020
—
More Information
The incidents of sexual harassment and assault are increasing. Women face risks that are uniquely based on gender, and these risks multiply in a crisis environment. This course addresses this issue by seeking to transfer life-saving skills to women to equip them with the capability for self-protection, develop strength and confidence in a dangerous environment, and deal with the threat of sexual harassment and violence.Why Women should get self-defence training:
The post-war situation is exploited by unscrupulous actors and predators, resulting in potential and actual victimisation of more and more women.
Fear has too long and too often been used to shape women's lives and it is time to say "no more!"
Violence against women is cited by the World Health Organisation as a worldwide pandemic.
Support is not readily available, especially in crisis countries. Women must be self-reliant.
Risk assessments, SOPs, crisis prevention/response/recovery are seldom gender- sensitive. Women should be equipped with specific tools and techniques that reduce their vulnerabilities.
Security begins with defining and protecting personal space, which includes the right to own ground, set boundaries, and remove anyone who invades that space.
Studies have proven that self-confidence, expressed in verbal and physical resistance skills, reduce the likelihood of assault. The ability to resist at the first sign of unwanted behavior reduces the odds of further harassment and unwanted sexual contact.
Learning Outcomes: Participants will…
learn practical self-defense techniques and apply them in simulations, with the end-view of being prepared in an actual situation.
increase their prevention capability by recognizing threats and warning signs of escalation.
learn how to own one's ground, draw clear and strong boundaries, and protect personal space.
discover own power, voice, heightened confidence, and abilities for self-protection.Important Note: This course is for women only. Girls from age 13 are welcome.

Training Venue: Ainkawa Royal Hotel, Ainkawa, Erbil, KRI

About the Lead Instructor:

Edessa Ramos has a 6th degree blackbelt in the Filipino Martial Arts and 23 years' experience as trainer in self-self-defence and tactical combat. She belongs to the International Blackbelt Hall of Fame.
Fee information:
$250 per person Includes: certified instructors, presentation materials for downloading, simulation exercises, professional certificate, tea break (morning and afternoon). Additional cost: lunch buffet, $16 per person
HOW TO REGISTER:
Please email us with a request to register:


[email protected]

Please indicate in your email where (vacanciesiniraq.com) you saw this training advertisement.