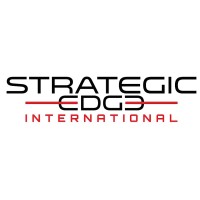 Registration deadline: 
28 Jan 2020
—
Training date: 
31 Jan 2020

 to 

01 Feb 2020
—
More Information
We cordially invite you and your staff to our certified security and first aid training, the VEPT (Violent Environment Preparedness Training). The VEPT is a registered trademark of Strategic Edge that aims to strengthen personal security in high risk environments. This 2-day intensive training provides exposure to understanding, adapting, and tackling the challenges of the operational environment, thereby building staff resilience and enabling successful completion of their mission, while ensuring their safety and welfare. Features:
Certified in the UK by the Institute of Training and Occupational Learning (ITOL). The First Aid component is certified by NUCO Training Center UK.
Endorsed by the Centre for Education and Research on Humanitarian Action (CERAH), a joint centre of the University of Geneva and The Graduate Institute, Switzerland. Portions of the VEPT are included in CERAH's Certificate of Advanced Studies program.
Enriched by field experiences of its instructors, course developers, and role-players, tailored to the context of Iraq.
Abides by humanitarian principles and developmental aid guidelines.
Enables organizations to comply with the Minimum Operating Standards of Security (MOSS) that help prevent injury and loss of life, perform duty of care to staff, prevent litigation and reputation damage, and above all, meet the ethical and moral standards expected of an aid agency or NGO.
Helps fund the Amalna Support Center for Women and Children in West Mosul, and enables sending medical volunteers to frontline areas.
Date and time: January 10 – 11, 2020 from 08.30 – 17.00 (including lunch and breaks)
Venue: Ainkawa Royal Hotel, Erbil
Strategic Edge International, or SEI, is a Swiss social enterprise that focuses on safety and security for humanitarian and aid workers in high risk environments, including wars, disasters, and complex emergencies. Based in Zurich and operational in the ASIA and MENA regions, SEI is a group of highly trained, experienced, and ready-to-deploy security professionals specialized in serving the needs of clients in non-permissive environments. We are unique in that we maintain neutrality, impartiality, independence, and social responsibility. To date, Strategic Edge has served 47 international NGOs, mostly in Iraq, with over 3,800 staff trained in the past 5 years.
Fee information:
Course fee: $350 per person. Includes: certified instructors, digital presentations for downloading, use of equipment and training materials, simulation exercises, professional certification. Not included: lunch buffet ($16/person), tea/coffee break ($8 per person/day). Alternative lunch venues can also be found outside the hotel.
HOW TO REGISTER:
Please email us with a request to register:


[email protected]

Please indicate in your email where (vacanciesiniraq.com) you saw this training advertisement.